Free Hosting …Free Website!
These two services sets weblagos.com apart from our competitors locally and internationally.
We are one of the only providers to offer free hosting account with your own domain name,
design free page website and also give control panel access.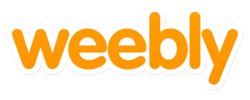 Free Page Website Features
Up-gradable to accommodate extra pages
A website that works on desktop and mobile
Create, publish and edit your own content easily
Optimise your site to be found on search engines
Intuitive interface is easy to learn yourself
Absolutely no coding experience required
We've chosen encourage our existing customers and prospective ones to have a website and explore the importance of having one.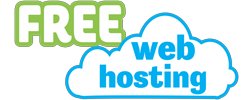 Free Hosting
Free 100MB of webspace (most simple sites only take up (10-30MB)
Free 1GB bandwidth (enough for hundreds of monthly visitors)
Free email account
Free FTP account with 24/7 access
Free manager tools for files, backups and more
No long-term contract
Our completely free web hosting package offers a wide array of features to help you get online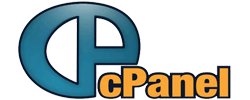 Free C-Panel
Instant access to all your hosting features
Create and manage email addresses
Manage multiple domains
Use and manage your FTP account
Upload images to your site
Monitor your account usage
Add apps, scripts and extensions easily
With cPanel, you get the most popular hosting control panel at your fingertips
What makes our offering different?
Very Simple! We just want to help you get started and at the same time have total control.

Honest Hosting
At Weblagos.com , we're transparent with you about what we offer, and we'll always ensure your hosting experience is defined by speed and support. We never throttle speeds, prevent you from accessing your own account or compromise your experience in any way just because you're on a free account.
The bottom line is that you have full control over your own account and you won't be tied into a long term contract, because we think that's only fair. Our service is free, and so are you!

Your Very Own Email Address
Getting your own unique email address is easy with free hosting from Weblagos. Simply set up and manage your email alias from your cPanel. Since it matches your domain name, this is perfect for brand consistency and looks much more professional than a basic address from Gmail, Hotmail, Outlook or other providers.
When we create your site, you can even add a contact form and link it to your new email address. Then you can use your choice of three fantastic webmail clients to check your inbox directly from cPanel, or set up another platform by yourself.

With our free hosting plan you can enjoy a seamless experience from the get-go, starting with registering your domain name and guiding you all the way through the process of setting up your own website.

Databases
If you ever want to install other applications, even our entry-level hosting package offers a database to do just that. With a database you can install apps like WordPress, Prestashop and any other platform of your choice to build and run your website. We offer support for universally-used content management systems, which can be used to build stunning blogs and cutting-edge websites, with a thriving global support community for new users.
A Helping Hand
Another element that defines our entire web hosting service is that fact that we offer superb technical support every step of the way.

24/7/365 Support
Making a website can be a new and confusing experience, which is why our technical support staff will always solve an issue directly and ensure you're happy with the outcome before closing the ticket. Extra help is on hand around the clock, whenever you need it.

TrustPilot
Our commitment to customer service is the key reason our customers love us and it's something we're tremendously proud of.
Business Hosting That's Better Than Our Competition
FREE SSD Drives
Included with All Hosting Plans
FREE Domain!
New Or Existing Transfer
90-Day Guarantee
Truly Industry Leading
FREE Data Backups
Others Charge, We Don't!
FREE 1-Click Installer
Install Over 310 Applications
Code in More Languages
Code in More Languages
Secure IMAP Email
Access Email from Any Device
Max Speed Zone™
Choose Your Data Center
SSH Access
Work Easier & Faster
Google Apps Integration
Easy to Use 3 Step Wizard